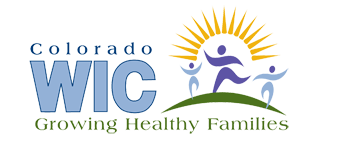 01 Nov

Colorado WIC Shares about Texting and Peer Counseling at the National WIC Association Conference in Denver!

Colorado WIC was highlighted at the National WIC Association Conference, in Denver Colorado for their work in Peer Counseling, how they use a secure text service to manage communication with their participants. The project and text platform has helped them maintain consistent communication with moms that are in the most rural areas of their state.

Background:

Peer Counseling is an important and now integral part of WIC services and how WICs engage with their priority population – GenY and Millennial moms. Peer Counselors (PCs) are young women (typically, women who have received WIC services in the past) to manage a caseload of expectant moms and provide them with education, tips, and resources about breastfeeding.  Depending largely on their population size, WICs will receive funding and then they will be required to hire and manage the workflow.  Each Peer Counselor will be responsible for working with several pregnant mothers which will make up their "caseload".  Several years ago (when this work commenced) one of the earliest observations was, communication between PCs and their moms can be inconsistent.  Over the past several years, many WICs have experimented with alternative communication methods in an effort to improve program outcomes.

The Problem:

For the Peer Counselor, it's often difficult to maintain frequent communication with all participants in their caseload. They will try to call them on the phone but most of the women that participate rarely use their mobile phones for voice calls. For everyday communication, most people use texting and this is particularly true among GenY women. The dependence on sms for most communication was initially observed over 5 years ago. In fact, that was the genesis of the Peer Counseling Text program, the hope that through safe and structured text messaging, WIC agencies would be able to improve/increase communication between Peer Counselors and the GenY moms in their caseloads.

The Solution:

Colorado WIC Breastfeeding Peer Counselor Text Program

Colorado WIC Text Program uses a unique combination of automated educational texts with two-way dialogue. Clients are opted in to the program and assigned an educational track.  The track will send weekly messages that are timed according to the expectant mother's delivery date. During this time, participants are encouraged to ask specific questions about the content or a general question about breastfeeding. Their Peer Counselor responds to their clients' questions by using a PC or laptop, tablet or smart phone. Participants are using their mobile phones. The system helps the Peer Counselor with efficient and intuitive, user-friendly controls. PCs can communicate with single participants or as a group. All communication is stored in co-located data centers. The website uses HIPAA protocol for the storage and archiving of the data.

Over the past several years, Colorado WIC has identified the following benefits/outcomes:
Increased breastfeeding support to rural areas
Cost-efficient
Preferred communication method for participants
95% of local agency staff surveyed agreed this is a valuable addition to WIC breastfeeding education and support services
95% of participants would re-enroll with a future pregnancy

96% of participants would recommend to others.
Who to contact:
For questions about the program at the state level:  Erin Johnson, RD, CLC Colorado WIC Breastfeeding Peer Counseling Program Coordinator – erin.johnson@state.co.us
For questions about program details, how it works:  Sonja Lindsay-Crites, IBCLC Pueblo WIC Breastfeeding Peer Counselor Program Coordinator – lindsaycrites@co.pueblo.co.us
For info about the conference in Denver, contact:  National WIC Association